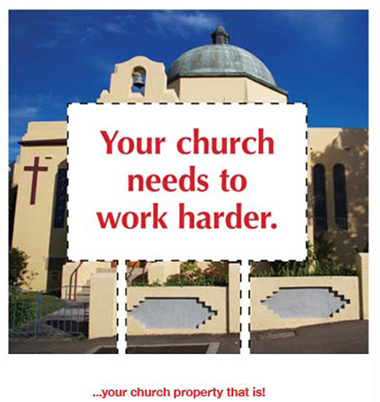 Outreach Posters can help you make the most of your location.
With a new, gospel focused poster each month, Outreach Posters are a great tool for evangelism.
Every poster is designed to engage with the community and spark conversations.
Our posters are available in two sizes and come with a waterproof display cabinet.
Begin a conversation in your community with Outreach Posters now.
To receive further information for your church leadership team, contact Bob at admin@outreachmedia.org.au, or 0430 344 514.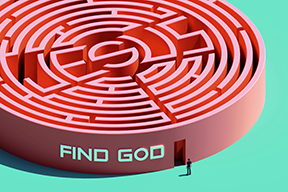 Current poster
: April 2016
They may have won the Guinness Book of Records for the world's largest corn maze, but after the November season of 2014, the owners of the Cool Patch Pumpkins maze in Dixon, California were forced to consider whether bigger truly was better.
There had been trip-ups before; from time to time the odd patron might pass out in the 16 hectare (40 acre) labyrinth, but it was not until its size was upped to a gargantuan 25 hectares (63 acres) that the real trouble began.
People were getting lost, and not the regular 'lost in a maze' kind of lost. Paying customers were wandering for hours in the sun, trapped with small children in a muddle of paths that stretched far too far, then the sun would set. All too often the day would end with a desperate call to 911.
Setting out on the quest to find God can be a bit like stepping into a maze. We take our bearings, follow our best intentions and off we go. Sadly, it is only once we are frazzled and dead-ended that we realise our heart has no true North and can't be trusted as a compass.
Fortunately .....