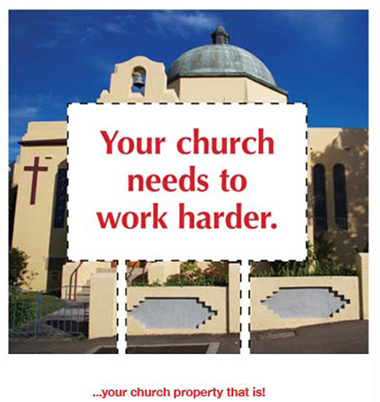 Outreach Posters can help you make the most of your location.
With a new, gospel focused poster each month, Outreach Posters are a great tool for evangelism.
Every poster is designed to engage with the community and spark conversations.
Our posters are available in two sizes and come with a waterproof display cabinet.
Begin a conversation in your community with Outreach Posters now.
To receive further information for your church leadership team, contact Bob at admin@outreachmedia.org.au, or 0430 344 514.

.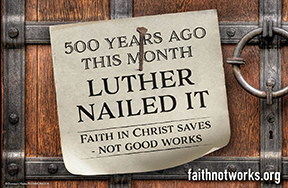 .
Current poster
: October 2017
500 years ago on October 31st, 1517, a young Catholic monk called Martin Luther nailed a piece of paper to the doors of the Wittenberg Castle Church. You can still visit this site in Germany today. Luther's paper contained 95 objections or 'theses' that set off a theological earthquake that eventually came to be known as the Protestant Reformation. It bears this name because of escalating 'protests' and challenges to 'reform' that Luther and others made from this point onwards.
The Roman Catholic Church was earning vast sums of money by selling salvation. For example, the monk, John Tetzel, visited towns and cities selling indulgences on behalf of Pope Leo X. Indulgences supposedly speeded up entry into heaven from purgatory for yourself or your loved ones. But the Bible says nothing about this.
In its corruption, the church was teaching that a person must, through good works, please God. But because every person is sinful this was impossible. Luther saw that the effect on his native German people was to leave them without assurance of ever being friends with God - a situation that grieved him.
Luther's study of the Bible, specifically Paul's letter to the Romans, had shown him ............
.