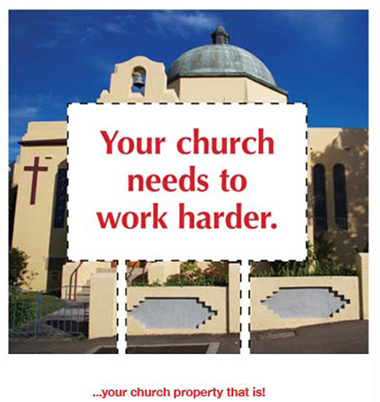 Outreach Posters can help you make the most of your location.
With a new, gospel focused poster each month, Outreach Posters are a great tool for evangelism.
Every poster is designed to engage with the community and spark conversations.
Our posters are available in two sizes and come with a waterproof display cabinet.
Begin a conversation in your community with Outreach Posters now.
To receive further information for your church leadership team, contact Bob at admin@outreachmedia.org.au, or 0430 344 514.

.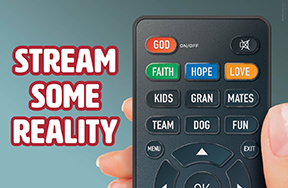 .
Current poster
: September 2017
.
We're the 'still generation'. Heart rates barely crest the flat line as we flab and sprawl motionless for hours, bingeing on episode after episode... after episode... Most of all we're bingeing on Netflix - consuming huge amounts of data watching 'House of cards' and 'Suits' and 'Stranger Things'. Anything that will take us to 'fiction world' where our pulse can race with fear and love and excitement - somewhere better than our own dreary reality.
Some shows are like the mute button on our lives. They grab us so completely that we're drawn into the very skin of the main character. When our hero sees a threat, we feel their fear. When they see the beautiful girl, we fall in love. When they conquer the world, we feel proud. In 'fiction world' there are always people better than we are... stronger, braver, smarter... good looking. A place with heroes we can pretend to be.
But meanwhile, God is keeping the services running - like....
.
.