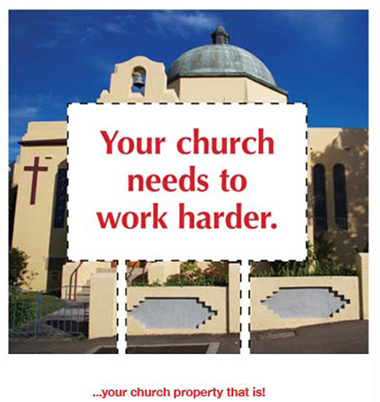 Outreach Posters can help you make the most of your location.
With a new, gospel focused poster each month, Outreach Posters are a great tool for evangelism.
Every poster is designed to engage with the community and spark conversations.
Our posters are available in two sizes and come with a waterproof display cabinet.
Begin a conversation in your community with Outreach Posters now.
To receive further information for your church leadership team, contact Bob at admin@outreachmedia.org.au, or 0430 344 514.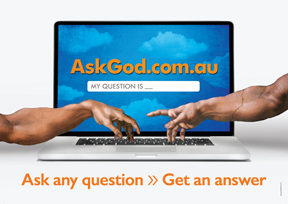 Current poster
: September 2014
If there were any question you could ask God, what would it be? Would you ask about pain and suffering or why sometimes Christians do such a bad job of living up to Jesus's teachings? Perhaps you'd like to know who God is and how you can know Him or why He made the world the way He did. There are so many kinds of questions to ask - questions about life's purpose or church or what the future holds or about your personal situation. Whatever your question, now is the time to ask God.
But you may be wondering how a website can speak for God? The answer is that Christians believe the Bible is God's inspired Word. It has answers to life's important questions. So, any response from AskGod.com.au will always be based on what the Bible does or doesn't say. Which might just raise another question in your mind. Namely, 'Why is it reasonable to think the Bible is God speaking?'
Here are a few quick thoughts.....