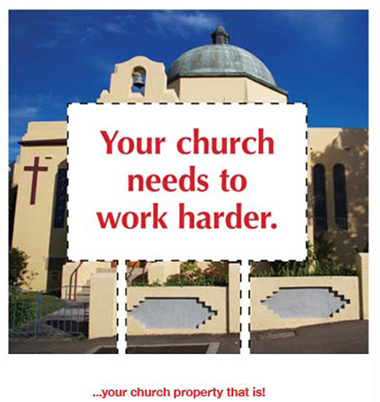 Outreach Posters can help you make the most of your location.
With a new, gospel focused poster each month, Outreach Posters are a great tool for evangelism.
Every poster is designed to engage with the community and spark conversations.
Our posters are available in two sizes and come with a waterproof display cabinet.
Begin a conversation in your community with Outreach Posters now.
To receive further information for your church leadership team, contact Bob at admin@outreachmedia.org.au, or 0430 344 514.

.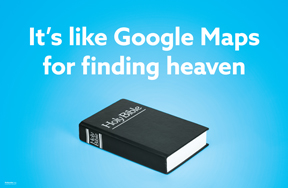 Current poster
: January 2017
How do you find your way these days? Google or Apple maps? Which is better? For quite a while Apple Maps had Manly Beach located in the middle of Sydney Harbour! Speaking of destinations, have you noticed that no one argues anymore about which religion has the better directions for the future? In fact, it's become impolite to talk about heaven. Is it because, with so many different ideas, we don't want to argue? No, there have always been conflicting ideas about the after life.
It's more likely that the reason for awkwardness has to do with being thought silly. Now that our big ideas about life come mostly from scientists it can be a little intimidating when many of them don't believe. For example, back in 2011, while sharing his thoughts on death in 'an exclusive interview with the Guardian', the cosmologist Stephen Hawking said, 'I regard ....
.
.
.