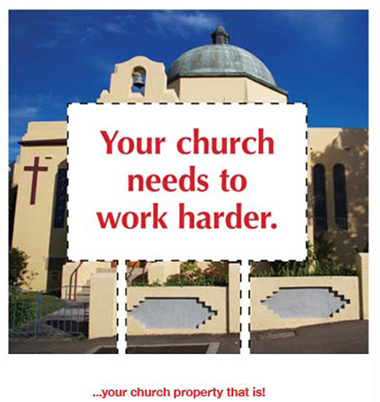 Outreach Posters can help you make the most of your location.
With a new, gospel focused poster each month, Outreach Posters are a great tool for evangelism.
Every poster is designed to engage with the community and spark conversations.
Our posters are available in two sizes and come with a waterproof display cabinet.
Begin a conversation in your community with Outreach Posters now.
To receive further information for your church leadership team, contact Bob at admin@outreachmedia.org.au, or 0430 344 514.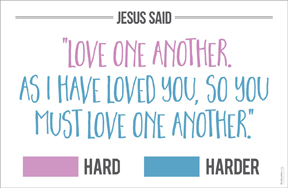 Current poster
: July 2016
Jesus's command is this, 'Love one another. As I have loved you, so you must love one another'.
Who can argue with love? So deeply is the goodness and rightness of love built into our psyche and nature that it's like North on a compass. We know if we want to travel in the right direction in life then in our heart of hearts, love is the right course.
But knowing love is good and right doesn't mean we love often and well. All of us struggle at times to understand love and to know what it should look like. Who should I love? My, 'always happy to see me' dog with the soulful, non-judging eyes and wagging tail? Or that close friend who really understands me? Or even myself? It's possible to convince ourselves that our obligation to love has been satisfied because we're busy and well-connected in our community. But Jesus's command to love comes with unsettling fine print. He says this:
"If you love those who love you, what benefit is that to you? For even sinners love those who love them. And if you do good to those who do good to you, what benefit is that to you? For even sinners do the same."
The point is that some love is harder than other kinds. It's easy to love those who love us back but really hard to love those who don't. The hardest love of all is to give what's yours to people who are difficult and ungrateful.
Which brings us back to the fine print...