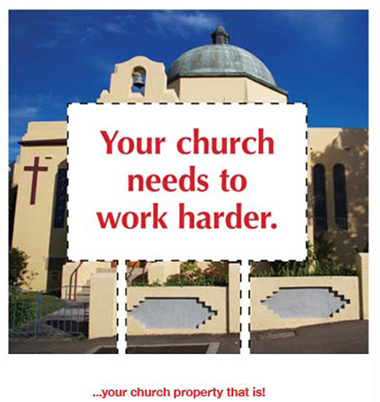 Outreach Posters can help you make the most of your location.
With a new, gospel focused poster each month, Outreach Posters are a great tool for evangelism.
Every poster is designed to engage with the community and spark conversations.
Our posters are available in two sizes and come with a waterproof display cabinet.
Begin a conversation in your community with Outreach Posters now.
To receive further information for your church leadership team, contact Bob at admin@outreachmedia.org.au, or 0430 344 514.

.
.
Current poster
: June 2017
.
When it's high in the sky the sun's beauty is fierce. Though, as it sets, your gaze can be full and frank. From a rooftop late in the afternoon, something more beautiful and more terrifying held the gaze of King David. Most men experience turmoil at the sight of a beautiful, naked woman. A primal, instinctual urge turns interest automatically into desire. Only a forceful act of the will can turn the gaze. But David kept looking. On an adjacent rooftop a woman bathed. The teller of David's story tells us, 'She was very beautiful'. Yet, although Bathsheba was married, David took her anyway. Then, when she became pregnant and the sin couldn't be concealed, David organized for the murder of her husband, Uriah.
When you read the fuller version of this Bible story you'll notice many lessons. Chiefly, that God sees who we really are. And He's angry when we behave badly. With David, God's anger burned. He cursed his household with evil, further adultery and the death of the child conceived with Bathsheba, promising that, 'the sword shall never depart from your house'.
David and Bathsheba's story also has lessons for us .....
.
.