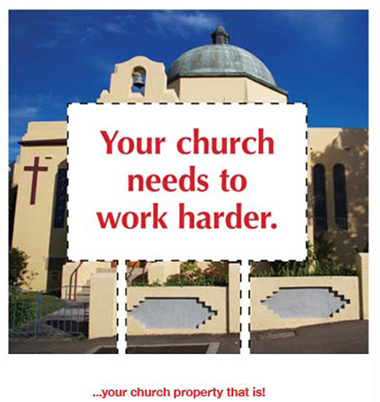 Outreach Posters can help you make the most of your location.
With a new, gospel focused poster each month, Outreach Posters are a great tool for evangelism.
Every poster is designed to engage with the community and spark conversations.
Our posters are available in two sizes and come with a waterproof display cabinet.
Begin a conversation in your community with Outreach Posters now.
To receive further information for your church leadership team, contact Bob at admin@outreachmedia.org.au, or 0430 344 514.

.
Current poster
: May 2017
Lisa Pearce from Open Doors says that, "If a Christian is discovered in Somalia, they're unlikely to live to see another day". The question to ask yourself is, 'Why join a group experiencing 80% of the religious persecution in the world today? Especially when, in North Africa, the Middle East and many parts of Asia, Christians are vanishing. It seems a lost and futile cause.'
... but not according to Jesus - or his followers. Jesus said to all who'd follow him, 'they will deliver you up to tribulation and put you to death, and you will be hated by all nations for my name's sake.' (Matthew 24:9). Thankfully, he also promised that nothing would overcome his church (Matthew 16:18). So, trusting in these comforting words, Christians await persecution with confidence, praying, that when it comes, they'll be ready to stand strong and bear witness to their Lord. They know, from the promises of scripture and the lessons of history, that nothing strengthens faith like persecution unto death.
So why does God allow such persecution? ......
.
.