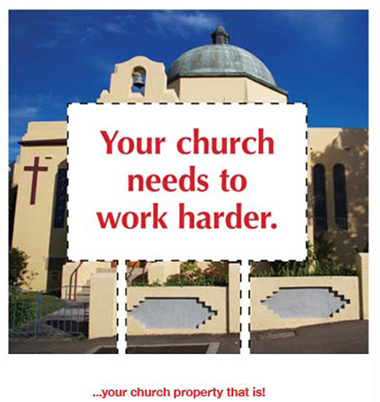 Outreach Posters can help you make the most of your location.
With a new, gospel focused poster each month, Outreach Posters are a great tool for evangelism.
Every poster is designed to engage with the community and spark conversations.
Our posters are available in two sizes and come with a waterproof display cabinet.
Begin a conversation in your community with Outreach Posters now.
To receive further information for your church leadership team, contact Bob at admin@outreachmedia.org.au, or 0430 344 514.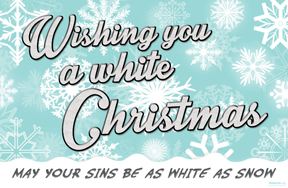 Current poster
: December 2014
Does your non-white Christmas feel a bit B grade? Do prawns for Christmas lunch feel more like a cultural experiment than real tradition? It may be that centuries of European fairy tales or the middle class American dream are undercutting your confidence in the goodness of a hot, sweaty December. Well... push those feelings away and embrace the heat!
Think about it. Would you rather play cricket on the beach and frolic in the surf... Or struggle with salt and shovel on a snowy driveway getting your frozen car out of the garage? Would you rather wear thongs and board shorts or layers of thermals? No need to answer.
Yet, there's something about a white Christmas. And it's got everything to do with what Christmas is all about. Before Jesus was born, an angel visited Joseph and declared to him that his wife, Mary, would:
"...bear a son, and you shall call his name Jesus, for he will save his people from their sins."
This is why Jesus came and what we celebrate at Christmas. God's promise is that for every person casting their hope on Jesus, they will be cleansed from their sin.
Seven hundred years before Jesus came ....